About
What have I done
I am an Interior Designer by vocation, however, once I graduated from university, I started to consider myself as a space designer. Consequently, and due to the fact that I am not especially afraid of new situations, I have been able to apply my knowledge as interior designer to different ephemeral spaces, from scenography to stands.
Thanks to this career I have also become aware of the importance of lighting. In view of this, I decided to join an International Lighting Design Workshop by ERCO (Ludënscheid, Germany). In 2020, I finished my Master's Degree in Architectural Lighting Design at KTH (Stockholm, Sweden).
What I do
I am continually learning and taking oportunities that come my way. I collaborate with other professionals and I search for personal projects in any type of space.
What would I like to do
To make people understand using light properly is highly important.
To become more knowlegdeable about ecofriendly materials and construction systems, to gain knowledge about Arts and Humanities, try as a scenographer in a shooting, to know about flowers and plants, to dance an Ariadna Peya's coreography, to learn how to make a moroccan cous cous as good as my mum's…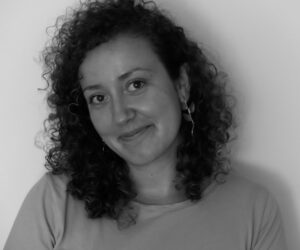 A book : La sombra del viento- Carlos Ruiz Zafón
A film: Willow- Ron Howard
Another movie: Perfume- Tom Tykwer
A song: Bittersweet symphony- The Verve
A painting: The Kiss- Gustav Klimt